Sale!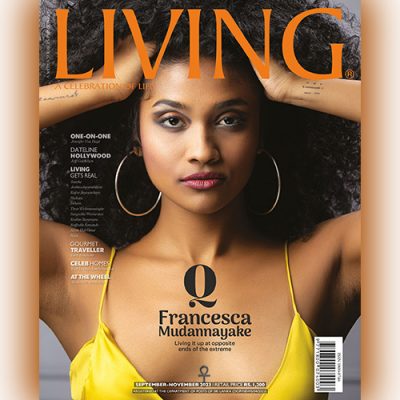 LIVING (September – November 2023 edition)
The September – November 2023 issue of Living magazine provides a quarterly round up of leisure and entertainment in Sri Lanka and an array of destinations around the world. The glossy magazine contains articles on fashion, interior décor, Hollywood stars, food, health and wellness, and a list of other features that will keep you entertained and informed. A must-read for anyone interested in taking a look at the lighter side of life!
10 Available
Product Description
TERMS AND CONDITIONS

* Delivery will be free of charge for addresses in Sri Lanka.