Sale!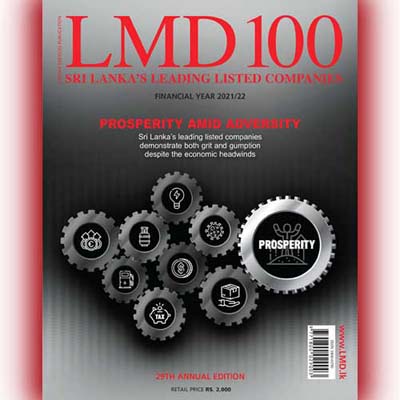 LMD 100
The LMD 100 is Sri Lanka's version of the Fortune 500. It ranks leading listed companies in Sri Lanka, while providing relevant and up-to-date information on the operations of these entities. Published as a stand-alone edition, LMD 100 will add value to your office or personal library at home.
8 Available
Product Description
TERMS AND CONDITIONS

* Delivery will be free of charge for addresses in Sri Lanka.